Phase one pilot project
Phase 1 of the One Digital programme was a 'test and learn' pilot project designed to assess the suitability of using skilled and trained Digital Champions on a large scale to help people get online and develop their digital skills. The project was a huge success, recruiting 1179 Digital Champions and supporting over 11,000 individuals to improve their basic digital skills.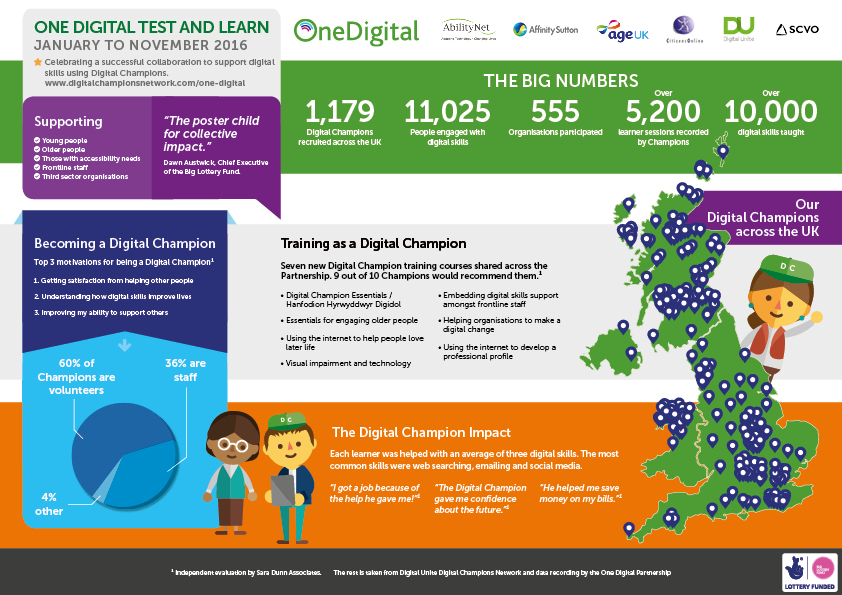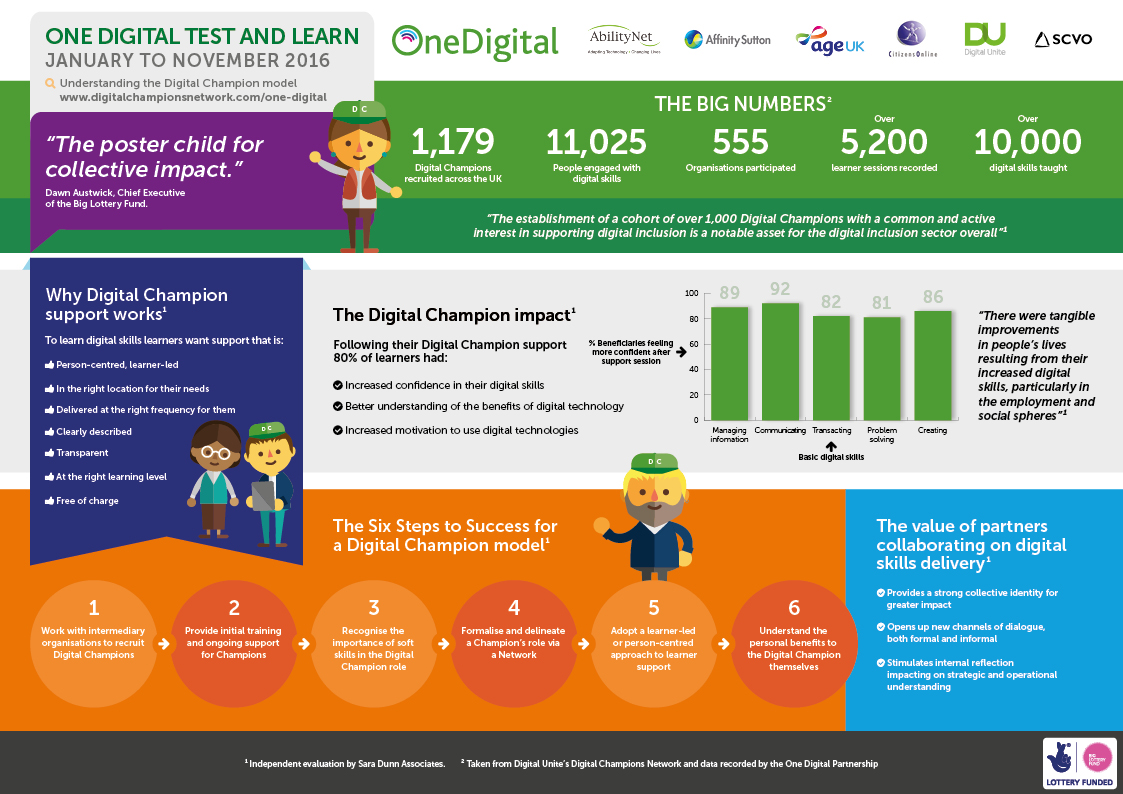 Phase 1 Project Evaluation Reports
One Digital phase 1 pilot project evaluation summary report. For the full report please email info@onedigitaluk.com.
One Digital evaluation report 2017