Welcome to the first quarterly update for One Digital. One Digital is a digital skills partnership developed by Age UK, Citizens Online, Clarion Futures, Digital Unite and SCVO. At the heart of One Digital is the recruitment and training of Digital Champions to deliver essential digital skills support to individuals who are digitally excluded. The current programme has three years of funding from the Big Lottery Fund which started in June 2017.
We are now more than 9 months into the programme, please keep reading for a snapshot of what we have achieved:
842
Digital Champions recruited
156
Digital Leaders recruited (SCVO)
Success Stories
Beyond the headline stats there are also some heart-warming stories of success emerging from the individual projects. Such as in Blackburn, where 60yr old Thomas is a Digital Champion with Age UK. Since starting as a Digital Champion Thomas has been able to share his skills and experience with others and has gained a lot of confidence from this. Thomas says, "Becoming  a  digital  champion  helped  me  to  update  my  skills  and  I  have  helped  people  where  I  live  to  adapt  to  using  new  technology."
In Bow, West London, the Clarion Futures digital team is working hard at their community training centre to support residents with few or no digital skills. The great facilities are combined with a practical, learner-led approach to supporting individuals.  For example, Digital Champions at the centre speak a range of languages. This approach has been very effective so far, particularly with helping people look for work and manage their finances - two of the key 'hooks' to getting online for learners at the centre.
Two of our One Digital supported projects from Citizens Online – Digital Gywnedd and Digital Brighton and Hove – are finalists in the Digital Leaders 100. The Digital Leaders 100 List celebrates organisations and projects who are leading on digital transformation in the UK, so this is a fantastic achievement for Citizens Online and the teams in Brighton and Gywnedd.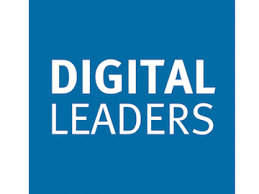 One Digital online
Our recently developed website outlines our partners' projects and shares learning and resources from our Community of Practice,  in particular our Toolkit resource for organisations looking to start their own digital inclusion project. We'll be publishing regular blogs which showcase the work of individual projects and updates from partner organisations. Our Twitter account is now well established – you can follow us @onedigitalprog.
We welcome feedback on all aspects of our website and especially our Toolkit. Please don't hesitate to get in touch with us via info@onedigitaluk.com
---
One Digital is a UK wide partnership which promotes the use of Digital Champions to support people to learn digital skills. For organisations interested in setting up their own digital inclusion project we have developed a free Toolkit, containing a range of useful information and resources.