Intensive Digital Championing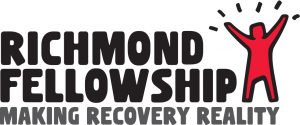 I visited the Richmond Fellowship in County Durham recently and met with some of their staff Digital Champions to talk about how they are building digital inclusion and the development of digital skills within their project.
The service provides support and housing to service users with a variety of mental health conditions some of which are complex. Some people supported are transitioning from hospital care to supported living in the community and so can be with the project for up to five years. Others are more independent and are moving into volunteering and employment.
What interested me about the project was the commitment to providing a digital service – through the use of technology to manage delivery as well as contact and support work with the people engaged with the project. The staff use a variety of social media to maintain contact and have found this works particularly in times of partial disengagement.
As part of this approach the project recently became a member of the Digital Champions Network (provided by Digital Unite) thanks to One Digital funding. This has given them structured and comprehensive training and tools at no charge enabling their Champions to provide better digital skills support.
The opportunity to work intensively with people who are being supported in the improvement of multiple aspects of life skills through the use of digital demonstrates how digital can be placed at the heart of a project. This could involve anything from learning how to use a health app, booking a GP appointment online, or joining the project's Facebook group. Taking a Digital Champion approach to this builds understanding within the staff team of the barriers to people having the confidence and skills to become involved.
People with long term health conditions require a learner-led flexible approach which takes account of the changes in their ability to learn and develop new skills. Medication for instance can impact, as can periods of poorer health and depression.
How the staff work is to identify styles of learning that will work for a particular person, they use many paths to provide engaging options for developing a particular skill. This is linked to the recovery of the person being supported in a very pragmatic but also sensitive way. They find the right hook that encourages the person to engage.
I found the project visit very inspiring and there was a strong respect evident for the service users' journey into digital engagement and a commitment to internal development of staff skills in encouraging digital participation. It is clear that for organisations – including those working with some of the most vulnerable people – that delivery of a service through a joined up approach can work. This involves using digital tools for both efficient delivery and to support digital engagement and the development of individual digital skills.
---
One Digital is a UK wide partnership which promotes the use of Digital Champions to support people to learn digital skills. For organisations interested in setting up their own digital inclusion project we have developed a free Knowledge Hub of useful information and resources.