Case study: Senior leaders programme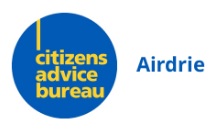 Aaliya Seyal was a champion for digital growth within Airdrie Bureau prior to being accepted on to the Senior Leader programme. Aaliya saw the Senior Leader programme as an ideal opportunity to learn and further challenge herself in supporting staff and volunteers and the organisation to transform practices.
North Lanarkshire has the second largest number of 15% most deprived data-zones in Scotland and recruiting, training and supporting volunteers is central to their operations.
One of the key things that Aaliya wanted to do was to increase the reach of the organisation to increase the number of volunteers and to have a space where volunteers could interact with each other and easily record information.
She did this by increasing their social media presence, introducing Slack and creating an online database for volunteers.
Aaliaya has further plans to being using WhatsApp for money advice and to introduce an online booking system.
For the final Senior Leader session Aaliya made a Biteable:
https://biteable.com/watch/digital-journey-1926635/
One Digital is a UK wide partnership which promotes the use of Digital Champions to support people to learn digital skills. For organisations interested in setting up their own digital inclusion project we have developed a free Knowledge Hub of useful information and resources.