Citizens Online evaluation reports
Citizens Online's digital inclusion programme "Switch" uses detailed evidence, combined with establishing strong, local partnerships for a sustainable approach.
As part of One Digital the "Switch" programme took place in Brighton & Hove, Dorset, Epping Forest, Gwynedd, Kent and Surrey.
The evaluation and impact report for Brighton & Hove was published in July 2019. This report highlights the key statistics, achievements and challenges from the two year project, which ran from June 2017 to May 2019 .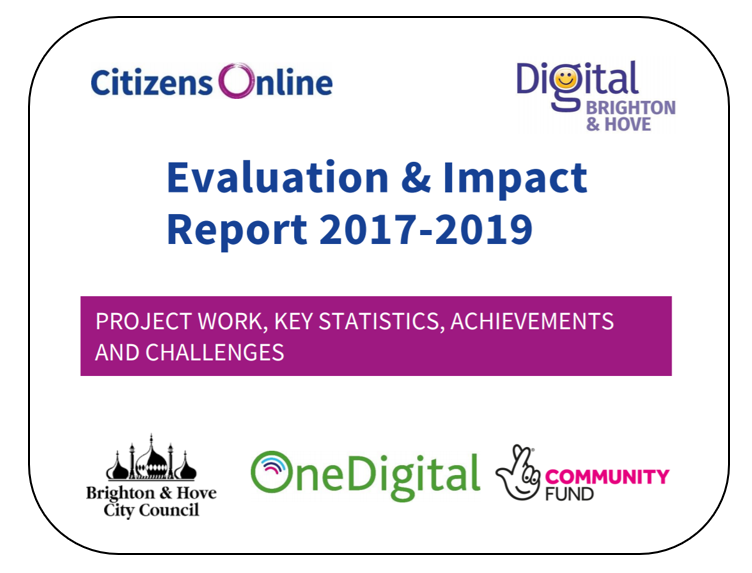 Final evaluation reports will be uploaded to this page at the end of the One Digital programme.