Digital Unite evaluation reports
Digital Unite is one of the UK's leading providers of digital skills learning, focusing exclusively on vocational training and support for Digital Champions. This is offered through the Digital Champions Network, which is a web-based platform that trains, supports and provides resources for Digital Champions and digital inclusion projects.
As part of One Digital, Digital Unite offered individuals and organisations Lottery-funded membership of the Digital Champions Network (DCN).
The impact study below shows that the DCN helps organisations to get digital inclusion started and provides them with the framework they need to drive forward digital skills programmes. This impact study was an independent 2-year evaluation.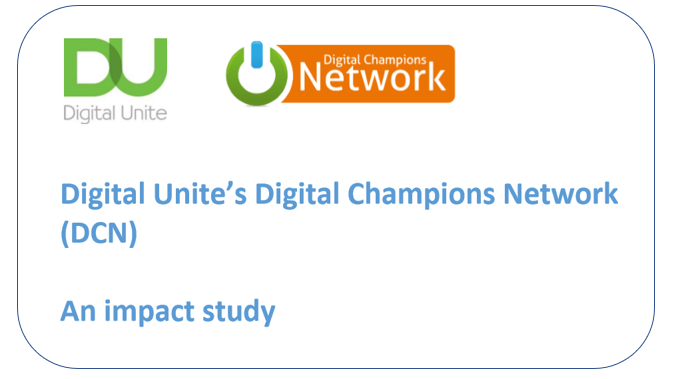 You can also read articles about the key findings of the impact study