Digital Champions have a crucial role in providing support to help get people online and develop their Essential Digital Skills.
Digital Champion models
The One Digital partnership has worked with a range of different digital inclusion projects across the UK. These Digital Champion models have been developed to best meet the needs of the wide variety of learners who have been supported.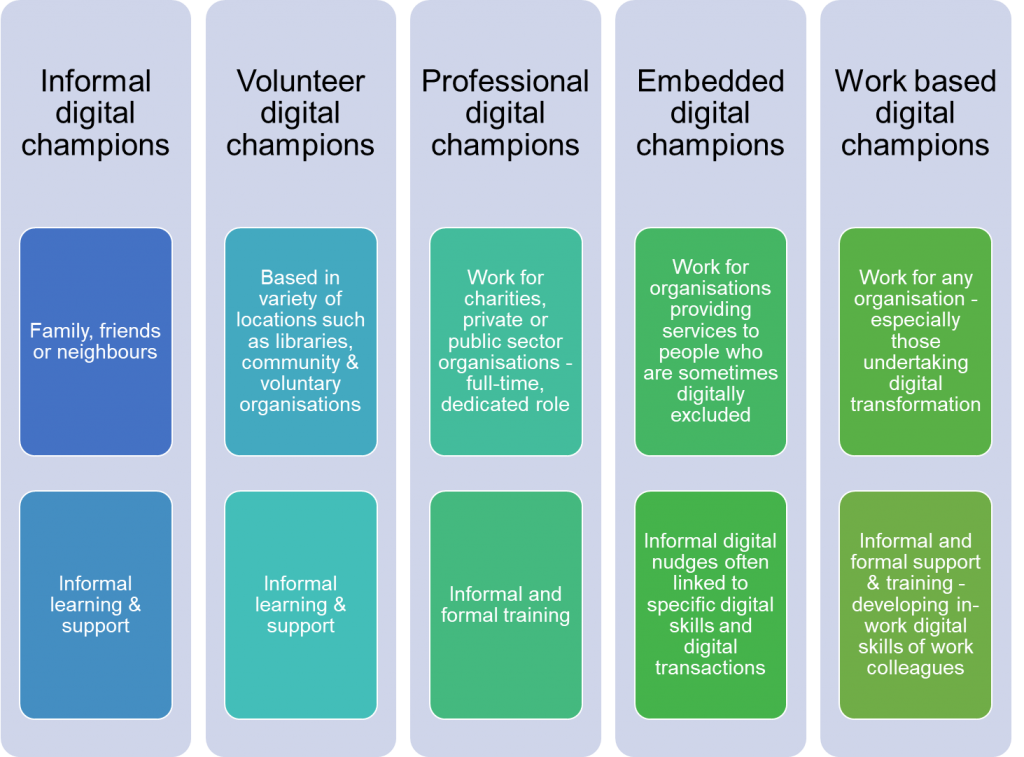 The Digital Champion models
are flexible
can be blended
can be a useful guide
can help you identify what support is most suitable for your own organisation
can help you identify what support is most suitable for your learners
A more in-depth look at the digital champion models
The different Digital Champion models can give you ideas of what might work in different situations. For example:
In a local youth centre, or a housing scheme for older people, a volunteer Digital Champion project encouraging peer-to-peer learning can be very successful
In a project which has external funding, a professional Digital Champion can provide a dedicated resource to help recruit volunteer Digital Champions and work with local partners
An organisation providing an online service may need to help clients to get online to access the service directly. In this case supporting staff to become embedded Digital Champions can work well
This video presentation by Kate Gallant, Learning Facilitator with One Digital, provides an in-depth look into the One Digital partnership & our approach to working with different types of Digital Champion.